Like an expensive diamond, there is a good penthouse in any modern elite residential complex. But often, even in case of having the sufficient amount of money for buying a penthouse, our customers do not fully understand all the advantages of these expensive objects made of glass and concrete. The team of kupipenthouse.ru brokers who professionally sell penthouses, gladly shares with its customers all the key advantages of this «cherry on the top».
1. Improved layout and construction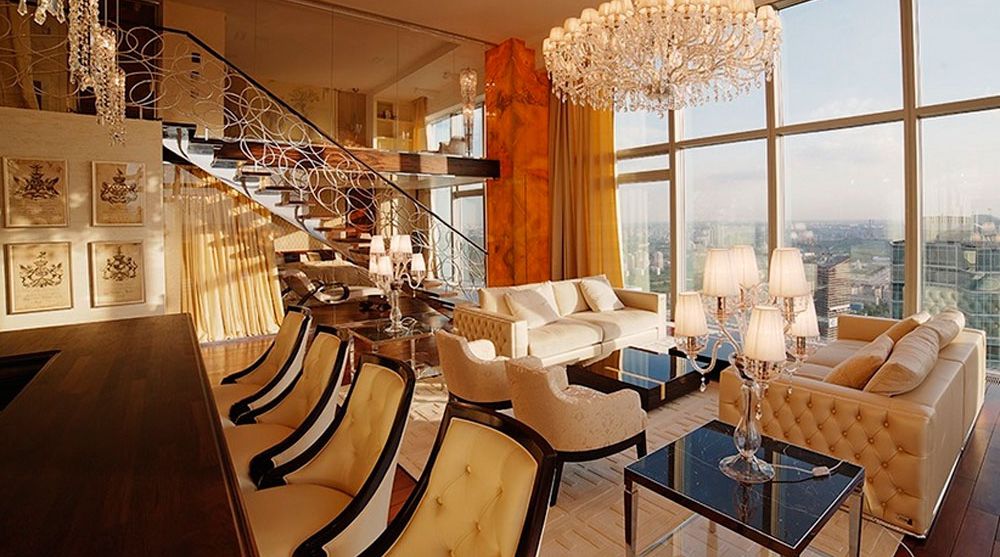 Since penthouse is located on the top floor of the building, it has a reduced the number of load-bearing elements in accordance with regulations, which makes it possible to obtain a single free space and implement any design solutions when creating layouts. Also, the height of the ceilings, which usually starts from 4-4.5 meters, further enhances the feeling of spaciousness in a penthouse.
2. Spectacular views from the windows

In most cases being on the highest floors of the building, penthouse guarantees its residents magnificent views, and some lots allow enjoying with sunsets and sunrises as they have a glazing providing a 360 degree view of Moscow. In this type of constructions, the architectural solutions of a penthouse with respect to the glazing are aimed at maximizing its specific characteristics. As a result, the owner of this luxury apartment is able to enjoy with wall-high windows, corner glazing and even windows in bathrooms in some cases.
3. Own outdoor terrace

What could be better than going out on a nice summer day on your own outdoor terrace in the center of Moscow. On a terrace you can arrange a barbecue area, equip a training space for yoga or other sports ground, you can also create a mini park or install sun loungers for sunbathing. The roofs of the penthouses are equipped with special water drains and provide the possibility of installing equipment for snowmaking in winter. Your own terrace can become a place for noisy parties in the open air among friends and vice versa, a cozy and absolutely private piece of Moscow, designed exclusively for you and your family.
4. Fireplace with live fire
 
Since penthouses are located on the top floor of buildings, they can accommodate a real wood-burning fireplace. Already at the stage of development of the construction documentation, technological holes in the roof are provided, designed specifically for installing chimneys. All documentation is approved by the relevant supervisory authorities, including the State Fire Inspection Department, and an owner of a penthouse is no longer needed to obtain permits for the installation of a fireplace on his own - it remains only to install the necessary equipment in the process of finishing.
5. Security and privacy

People who are able afford buying a penthouse in Moscow appreciate privacy and security, and in this sense the top floor of a complex, of course, is beyond competition. Most modern buildings have a special key code for the elevator, giving access to the top floor only to the owner and his relatives, and in some buildings penthouse residents can even enjoy with a separate elevator. At the same time, modern residential complexes are perfectly protected by several safety loops and are guarded 24/7, therefore an alien is able to get into a penthouse only from a helicopter, which certainly will make a lot of noise and attract the attention of hundreds of people.
If our 5 key advantages for buying a penthouse seems convincing to you, then just contact the professional brokers of the kupipenthouse.ru project by phone + 7 (495) 320-95-50, and we will pick the best option in Moscow for you free of charge.