The buyers of real estate believe that only high-income people can afford to buy a penthouse. As if the penthouses cost hundreds of millions of rubles and only oligarchs or people from the Forbes top-rating can afford their own terrace in the center of Moscow. We are ready to destroy this myth and offer a selection of several inexpensive penthouses with a private terrace in the new residential complexes of Moscow.
1. Penthouses in JAZZ residential complex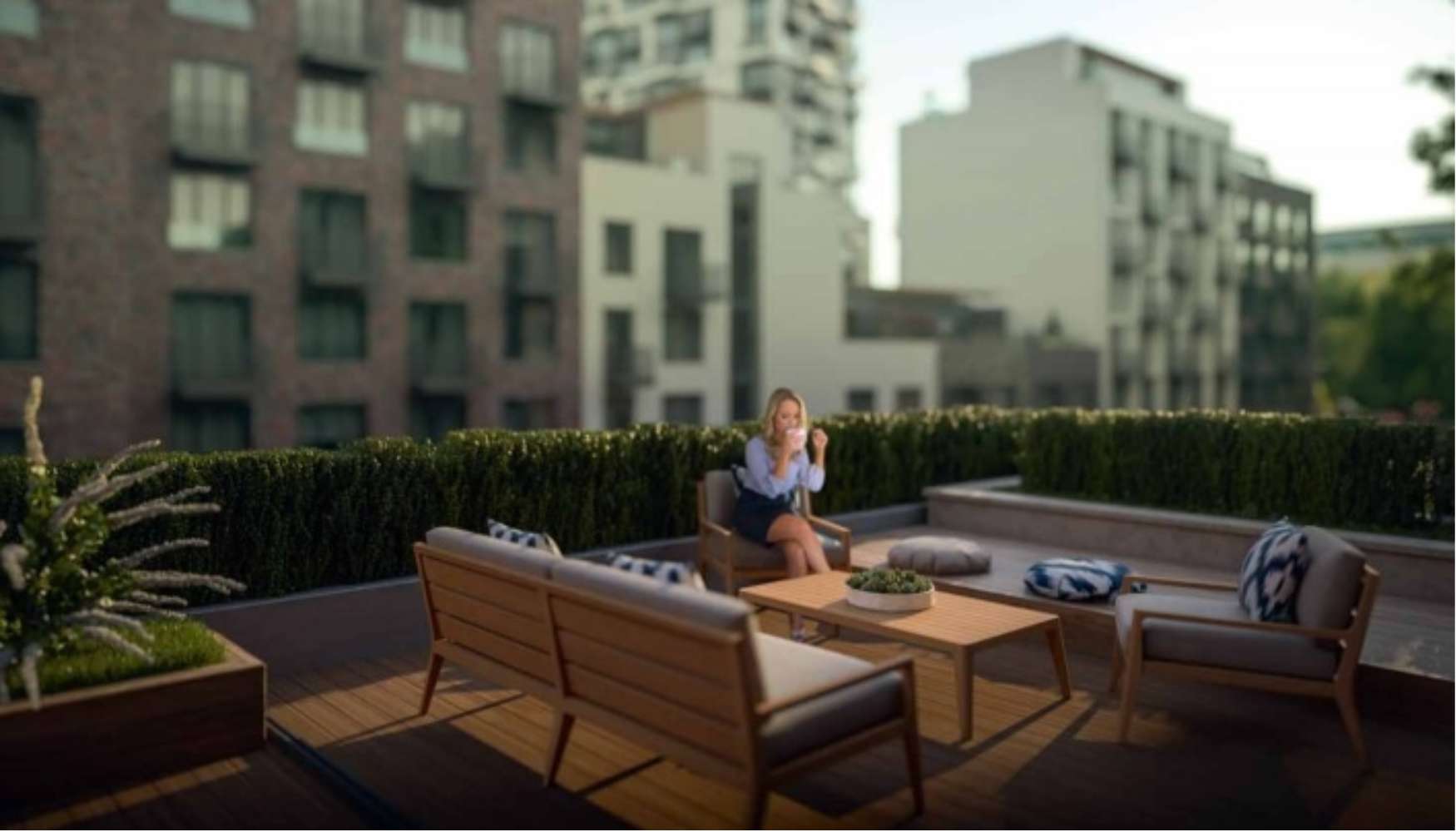 The first place of our top-list takes the line of small penthouses of «Jazz» residential complex, which is being built in Marina Rosha. For those who want to buy an apartment with a terrace in Moscow, 12 penthouses are offered. The cost of the apartments starts at 14 million rubles. These inexpensive apartments with the area of 50-60 m² are not exactly penthouses in a classic sense. They are spacious two-level apartments with own roof terrace. In addition, the complex will have large full-sized penthouses with the area of ​​up to 160 m² with a ceiling height of 4 meters and above. The cost of such an apartment at the moment is lower than other neighboring projects, and is 26 million rubles.
It is worth noting that you will be able to install a wood-burning fireplace in these penthouses, which will allow you to enjoy the comfort of your home place. The developer plans to deliver the complex in the middle of 2019. The sales have just started, so a pleasant price is one more advantage of this complex, as you can also earn on the investment growth in the cost per square meter, which will happen by the time the construction is completed.
2. Penthouses in «Park Mira» residential complex

«Park Mira» residential complex is located on Prospect Mira and consists of several cozy low-rise buildings with apartments. The first raw of buildings has already been built, so those who plan to buy a penthouse with a terrace will not need to wait for the completion of construction - you can move in. Some already live in the complex, and a significant part of the apartments has been sold, but there are still some interesting options for the fans of living closer to the sun. For example, a small apartment of 50-60 m² on the top floor with a terrace and a fireplace can be bought for only 16-18 million rubles.
For those who have a large family and need two or more bedrooms, there is the penthouse with the area of ​​115 m² that costs about 29 million rubles and the largest apartment with the area of ​170 m² costs 46 million rubles. All penthouses in the complex are two-levelled and equipped with fireplaces. This means that a small spiral staircase will lead you to your own terrace, where on a warm summer evening you can grill a salmon steak in the company of friends or lie on a sun lounger with your favorite book.
3. Penthouses in Renome residential complex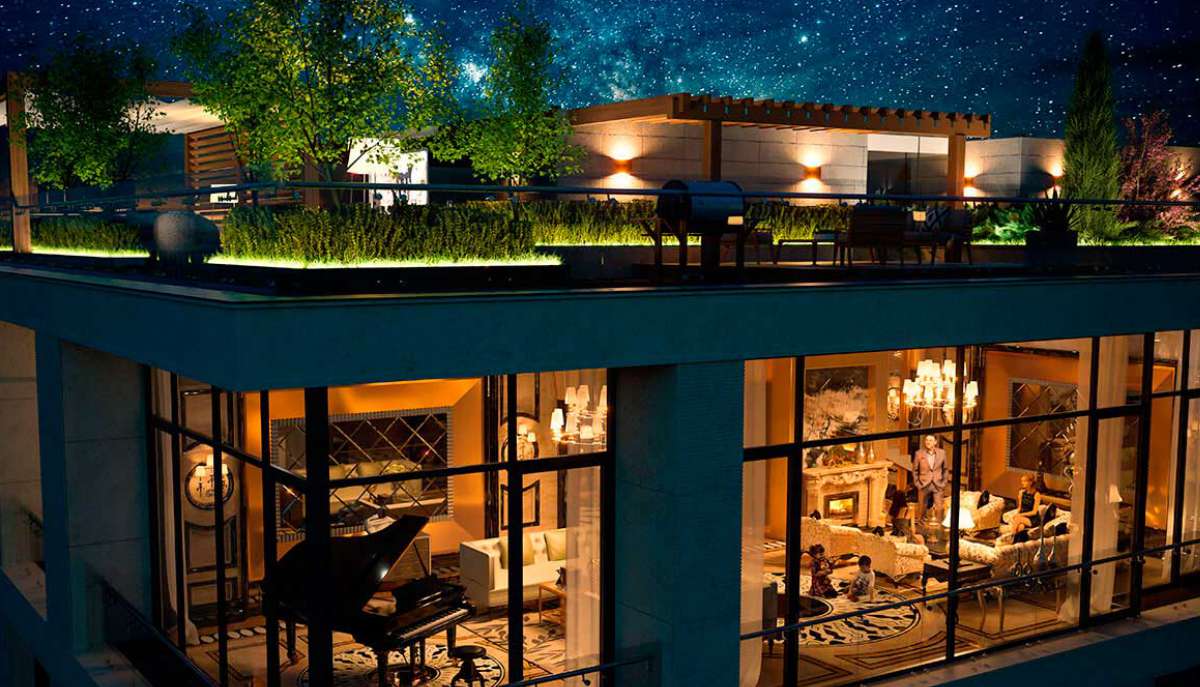 Elite «Renome» residential complex offers an excellent choice of penthouses with terraces for those who have long been considering living in the center of Moscow and at the same time appreciate the opportunity to breathe fresh air without leaving their apartment. The most affordable penthouse with a terrace and a fireplace with the area of ​​59 m² can now be bought for about 36 million rubles. In addition, there are still a dozen of excellent apartments with the area from 85 to 230 m² that cost from 51 million to 152 million rubles.
The complex is located in the prestigious Tverskoy district, and now its construction is in process. The complex will be delivered in late 2018. The complex has two private courtyards and a children club, a fitness facility available only for residents, an underground parking, a chic lobby and a private concierge service. «Renome» conquers the hearts of not only professional brokers of kupipenthouse.ru portal, but also of our customers who fall in love with the concept of the building and its location.
If you are planning to buy a penthouse in the complexes we have overviewed in this article, leave an application or contact our brokers, and we will select the best possible options on the market for you free of charge to congratulate you on purchasing your new apartment and moving to your own chic penthouse with a terrace in Moscow - one of the best cities in the world.
Telephone of customer service department: +7 (495) 320-95-50.